This week's highlights!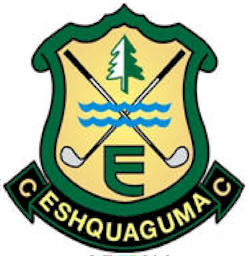 Eshquaguma Country Club Activities
Saturday, July 2
9:00 Family Golf. Shotgun start and course is full of family golfers!
11:00 - 1:00 Family Golf Buffet
Bar is Open all Day
12:30 - 3:30 Lunch is available
5:00 High School Class Reunion (Private Party)
Dining room is closed to accommodate the event
Sunday, July 3
10:00 - 2:00 Sunday Brunch
4:00 Kitchen closes
Monday, July 4
9:00 - Noon Club cocktail party
Beverages are cash only on 4th of July to make it easier for everyone
11:15 - 11:45 Parade lines up at 8th Green
Noon Parade!!
Flag Ceremony and National Anthem at the flagpole following the Parade.
12:30 Parade prizes
Lunch begins
Lunch is per person and can be charged to your account
Beverages are cash only
1:30 Kids games (starting with sandpile)